BMW R 850 C 2000 - 2004 Saddlebag tube-carrier for leatherbags - chrome for BMW R 850 / 1200 C
Availability
In stock
in 2-4 weeks
Article number:

625624 00 02

Motorcycle:

BMW R 850 C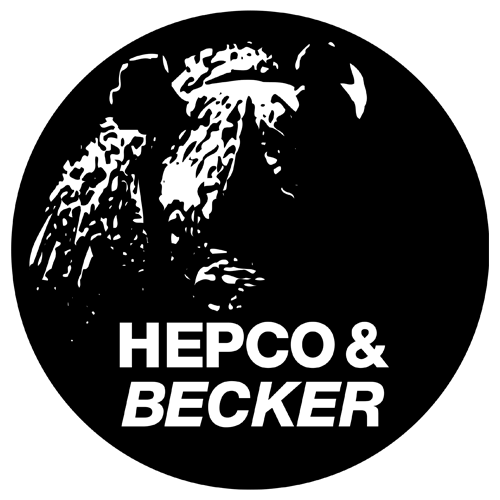 Product description:
Details
Our timeless classics saddlebag carriers are felled by a shapely design which perfectly adapts to the lines of the motorcycle. Signal lights usually remain in the original position. A sufficient safety distance of the leather bags to the hot exhaust and to the rear wheel is guaranteed. True to the saying: As close as possible, as far away as necessary. The carrier is constructed of seamless steel tube and has a high-quality high-gloss chromium plating (in some carriers also black powder-coated). Easy to attach the HEPCO&BECKER leather bags, usually without problems in combination with a Sissybar or a Solorack.
Scope of delivery: right + left incl. Installation material and instructions
Recommended load: 10kg per side (Please refer to the assembly instructions, vehicle-specific instructions, or motorcycle manufacturers)
For Hepco & Becker leather bags
Installation of the bags either with quick release, or by fixed mounting
For a fixed mounting, the leather bags are then screwed tightly to the carrier, and a fixed mounting kit is included in the leather pocket automatically
In the quick-release solution, the leather pockets must be adapted to the specific model as each leather bag holder is differently shaped
We recommend fitting the equipment in our factory through our saddlers
Quick release fastener factory assembly item number: 700402
Quick release self-assembly item number: 700403
If you would like to buy a new carrier for a different motorcycle and you still have old leather bags with a closure system from the old carrier, these bags will probably not fit to the new carrier, because each carrier is individual, model-specific.
But here, too, we can provide a remedy. Please send us the leather bags before the order with a companion letter. An offer is then created for you. We can then exchange the rear panels of the Hepco & Becker leather bags and use new ones; Model-specific quick release incl.
Note:
Leather bags with C-Bow mount do not fit
Hepco & Becker side case or aluminum case do not fit
Vehicle specific information: Please check mounting instructions for more info
Suitable for: BMW R 850 / 1200 C
Compatible with following models: Please check mounting instructions for more info
Item no.: 625624 00 02
EAN: 4042545508517
Weight: 2.6 kg
Recommended loading: Recommended load: 5kg into every sidebag (Please note the model-specific info, as well as the info on the assembly instructions and motorcycle manufacturer-specific information for any restrictions that may occur.)
color: Chrome
Downloads: